PRIVATE EMAIL WITH VOICE & CONTROLS
EPRIVO private email service is much more than simple encrypted email. With EPRIVO you can create a new private virtual address, or use your existing email domains/providers for private emailing with controls. EPRIVO is ideal for consumers/organizations who want to share information in a secure and private manner via email. Recall sent emails anytime, control viewing, and privatize past ones from any account. Try the many privacy controls that span both cloud and recipients' devices! EPRIVO service comes with a free trial period – no purchase necessary. To learn about features for organizations,
click here
.
A few industry-first benefits include:
Overall confidentiality, authentication and integrity verification on top of existing email addresses.
Client software on all major mobile and desktop platforms: iOS, Android, macOS & Windows.
Forever (continuous) sender-control such as recall, no-forwarding, expiration, one-time view, confidential subject/from-address/metadata, etc.
Complimentary access auto-enabled to any external recipients or customers for one year.
Satisfy regulatory frameworks such as GLBA, SOX, HIPAA, FERPA, GDPR and others.
To sign up:
Download and install the app on your platform (iOS/macOS/Android/Windows).
In the app, click/tap on the "New User" button, and follow the on-screen steps to sign up with your email address. EPRIVO offers a free 14-day full-featured trial once you sign up in the app.
Much more than encryption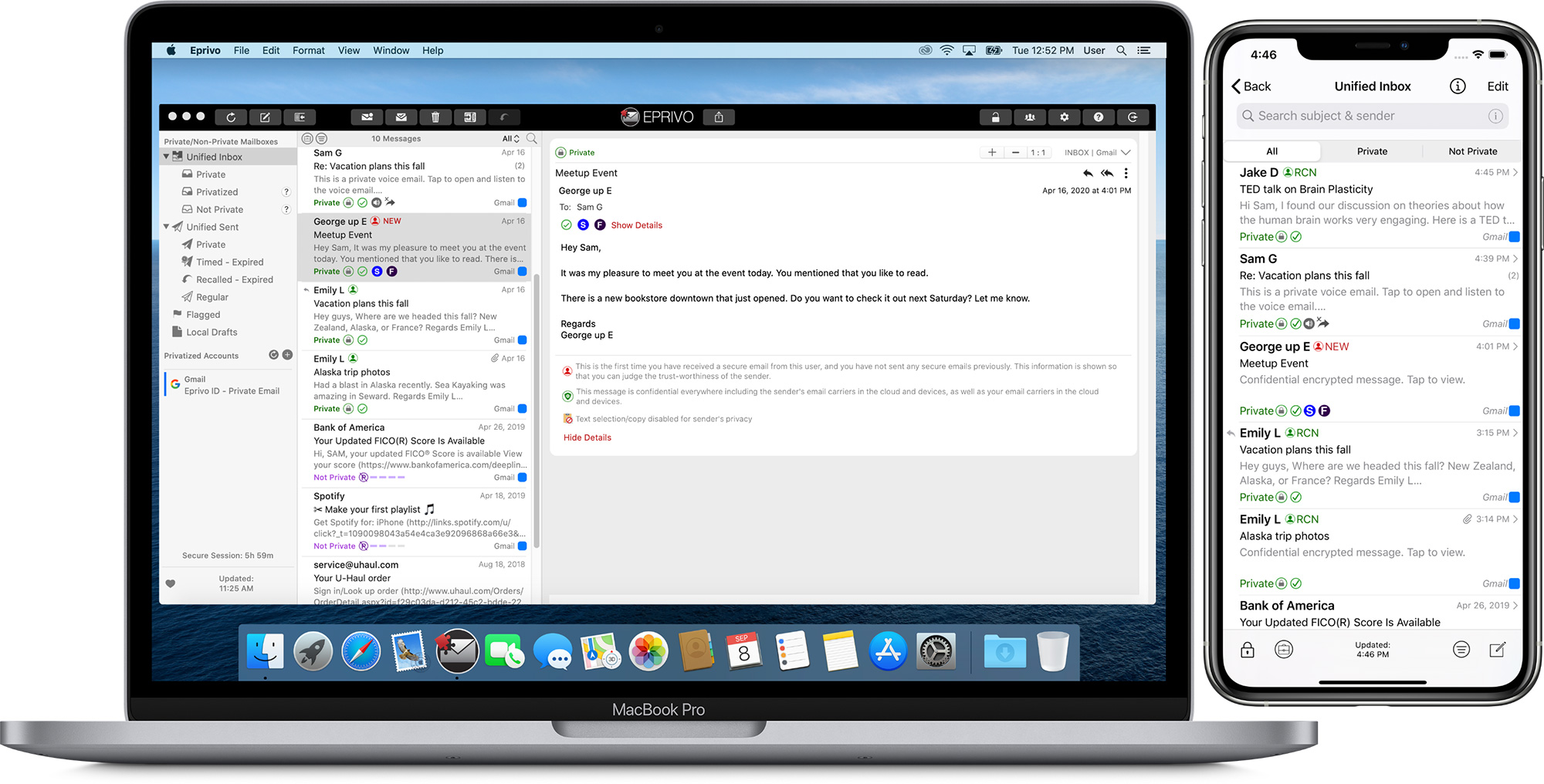 Add privacy controls when you compose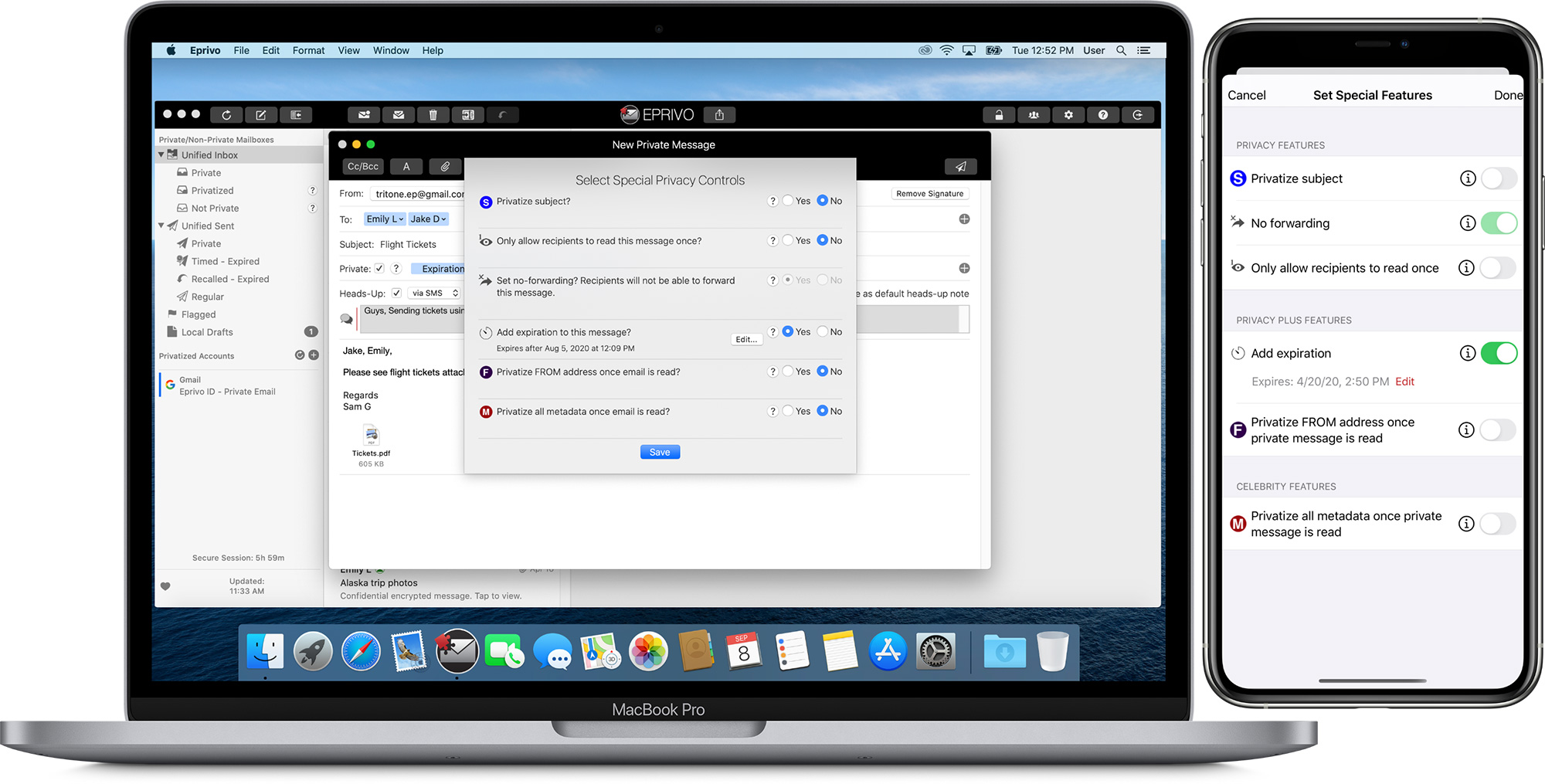 EPRIVO private email service offers several subscription plans, with free trial included. No credit card purchase is necessary for free private email trial. Use the table below to compare features on each subscription plan.
Individual Plus
Family Plus
Celebrity Gold
Celebrity Platinum
Organization
Create new1 virtual private address (@eprivovip.com)
1
1
1
1
1
Multiple email accounts (including custom email domains) with privacy
Confidentiality in cloud & recipient devices
Authentication of every message and sender
Authorization to read
Users per account
1
5
1
5
5 – 500 Members
Free trial period
Free software:
macOS, Windows, iOS, Android
Support reading private messages from existing email clients/web2
Complimentary Invitations

Integrated SMS Support

Email Support
Unified Web Console for Administration
Multi-organization management for IT admins/consultants
Admin role delegation
Member Access Control
Priority Support
Unique Privacy Features
Subject Privacy

Disallow forwarding

One-time view

Privatize Non-EPRIVO

Set Expiration

Recall Emails Anytime

Privatize "From" Address

Privatize Metadata

Anonymization of regular emails for privacy