Sender-Controlled Private Email – Privacy Controls for Protection in the Cloud and Recipient's Devices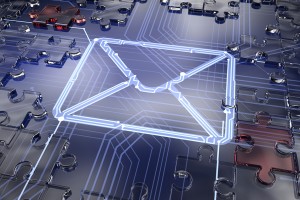 How are the sender-controlled private email features used? EPRIVO includes special privacy features that can be associated with each EPRIVO email we send. These features enable pioneering sender-control for private emails in both cloud and recipient devices. The sender retains ability to manage emails everywhere, even after they are sent.
The availability of features depends on the type of subscription, but here we will discuss them in general. Privacy is essentially affected by both technical and socio-economic factors.

EPRIVO Private Email Controls
Importantly, these features are above the baseline privacy of email content that is always present in the cloud as well as in the sender/recipient devices, in addition to physical security when enabled. It supports both private emails with text, as well as private emails with voice (on mobile from v1.2). Click here for tutorial videos on how to compose EPRIVO private emails and use the special privacy features.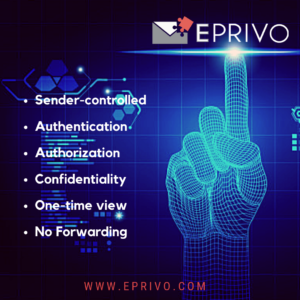 Privacy Controls for EPRIVO Private Emails
| | | | | |
| --- | --- | --- | --- | --- |
| | | | ✔ | Time-based Expiration |
| | | | ✔ | One-time View |
| | | | ✔ | No-Forwarding |
| | | | ✔ | Privatized Sender ("From" address) |
| | | | ✔ | Privatized Subject |
| | | | ✔ | Privatized Metadata |
| | | | ✔ | Anytime Recall from Recipients, both in the cloud and their devices |
| | | | ✔ | Privatize any old/new regular email from any account |
| | | | ✔ | Privacy controls for Private Emails with Text and Voice |
1. Set expiration in private email
You can set a time in the future when you want an email to expire, which means that the recipient will not be able to view the email you send beyond that time. When is this feature useful? We can set an expiration date when sending a sensitive email that does not need to be accessible after an initial timeframe because there is simply no reason for it to be. It may be a good habit to set a 6-month expiration, for example. The recipient is unlikely to notice; and will be unable to see that a particular email has an expiration date set.
2. One-time view private email
You can send an email that can only be viewed once before it expires. This feature can be useful for exchanging information of short-term interest that is sensitive and does not need to be kept/archived.
3. No forwarding
When this feature is set a recipient cannot forward the email body to any party outside the original email list. Setting it ensures that sensitive information in email bodies is not leaked outside the original recipients – again, as was intended by the sender.
4. Privatized sender
This option enables the sender (From) address to be made private once the recipient has seen the email once. It hides the From address in the cloud as well as in third-party email programs. Its main benefit is in preventing the From information from leaking the email address that the user wants to keep private. Allowing a first view in plaintext enables the recipient to identify the origin of an email when accessed in third-party email programs.
5. Privatized subject line
This feature ensures that the subject line is confidential in the cloud and is kept private. While email content is always private in EPRIVO, sometimes we want to have the subject line available so the recipient can see the reason for the email. At other times, we simply want to make sure that the email is completely private everywhere, both in the cloud and in third-party email programs. Nevertheless, the recipient, upon proper authentication and authorization, can see the subject line in the EPRIVO Privacy Manager (similar to viewing email content). Email content and subject line (if feature is selected) stay confidential everywhere else, however.
6. Privatized metadata associated with private email
This option privatizes all metadata associated with an email. If set, the email metadata only becomes accessible, upon proper authentication and authorization, in the recipient's Privacy Manager but is not accessible anywhere else. This premium feature hides the metadata in the cloud associated with the origin and path of an email as well as other information. Metadata privatization occurs once the email is received and read once in any of the recipient devices. Its main use is in protecting extra sensitive emails fully and permanently.
7. Anytime recall
Sender can recall an EPRIVO private email anytime so that it vanishes from the recipients' devices and the cloud. Once recalled, the private email cannot be read by the recipients anymore.
8. Privatize any regular email
One can use the EPRIVO Private Email app to make any received regular email private. This encrypts it (along with physical security when enabled) in the cloud.
9. Privacy control for both voice and text emails
Instead of composing/responding with text, one can also use voice. All privacy controls apply to both kinds of emails.
What else is unique about EPRIVO?
EPRIVO was launched end of 2018. The EPRIVO Private Email solution has the following unique benefits:
It works with your existing email accounts.
The EPRIVO app can be downloaded on all platforms – iOS, macOS, Android & Windows.
It supports both voice and text response, each with privacy controls.
EPRIVO does not host/store your emails. It only focuses on security.
It achieves long-term privacy that is independent of any individual provider's promises, and is independent of digital security trust alone (however strong that may be).
To some degree, it allows for users' often sloppy security habits and for future unknowns in technology.
Integrates with all platforms/devices and supports both email-client software and web-based email access. It moves usability to the front and takes the burden of security management away from consumers.
Allows private email senders to maintain and control privacy for each private email sent for the entire lifetime of emails in both the cloud as well as recipient devices.
Represents a very low-cost business model to reach anyone worldwide using private email without any need for additional charges to the user to sustain the approach. EPRIVO does not store private emails and has its revenue from recurring service fees vs. advertisement.
It has been optimized to be incredibly easy-to-use for regular consumers, including special attention to older users, women and requires less technical know-how. It is important to engage users of all demographics.
It can be used for HIPAA EPHI compliant private email.